If you're looking for a vehicle built for work in St. Albans, South Burlington, and Chittenden County, then your perfect selection is a light-duty truck. Ready for both big work projects and weekend warrior adventures, a light-duty truck will meet the needs of almost every consumer, and this is especially true if your truck is the 2018 Ram 1500.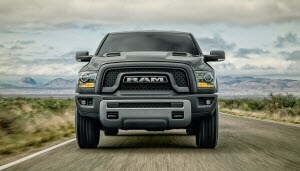 The Ram 1500 is one of the most popular models in the light-duty class, providing both impressive power and utility features that you'll appreciate. Read this quick review of the 2018 Ram 1500 that covers some of this vehicle's best features and technology, so you can decide if you should drive this truck.
Power You Can Trust
There are several features that a high-quality light-duty truck should possess, including major engine power. If you want the most power possible in your next truck, then there's almost no better selection than the Ram 1500.
The Ram 1500 offers a range of excellent engine options. However, if you want top power and performance, your best option is the incredible 5.7L HEMI® V8 engine, which produces 395 horsepower and 410 pound-feet of torque. This level of engine power will give you the confidence you need to overcome any obstacle in your path. 
Want to learn more about the Ram 1500 other than what's under the hood? See the Ram 1500 Interior Review. 
Light-Duty Truck Utility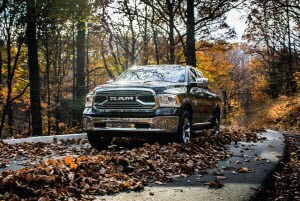 If you want to be able complete projects, both large and small, you need a truck that comes equipped with an array of dependable utility features. Luckily, the 2018 Ram 1500 delivers on this front, providing you with all the power you need. Check out all the stylish options available with the Ram 1500 Trim Levels guide!
For starters, the Ram 1500 offers an impressive max gas towing capacity of 10,620 pounds and a max gas payload of 1,880 pounds, allowing you to easily haul heavy loads. The Ram 1500 also comes with the signature RamBox® Cargo Management System, which provides secure, convenient storage options. If you want a consistently stable ride, you're going to love the Class-Exclusive Active-Level™ Four-Corner Air Suspension.
Untouchable Durability
Most consumers interested in purchasing a truck want a vehicle that will hold up under the most stressful situations imaginable, and this is yet another area where the Ram 1500 proves itself as one of the best light-duty trucks on the road.
The 2018 Ram 1500 has a frame steel strength of 50,000 psi, helping you handle the heaviest loads.
There are also features like side-impact door beams and dynamic front crumple zones that provide you with comprehensive protection during a wreck. To provide drivers like you with peace of mind, the Ram 1500 features a 5-Year/100,000-Mile Diesel Powertrain Limited Warranty. If you want a truck that will last and last, your obvious option is the Ram 1500. Check out more of the Ram 1500 Safety Features.
Choose the 2018 Ram 1500
If you've been thinking about hopping inside a brand-new light-duty truck, then the best choice you could make is driving the Ram 1500. Schedule a test drive of the tough, exciting 2018 Ram 1500 today by visiting Goss Dodge Chrysler.
The team at Goss Dodge Chrysler is honored to be the top dealership for car buyers from areas like South Burlington, Chittenden County, and St. Albans. We can help you find a great car or truck. Contact us today, so we can show you our best new and pre-owned models.