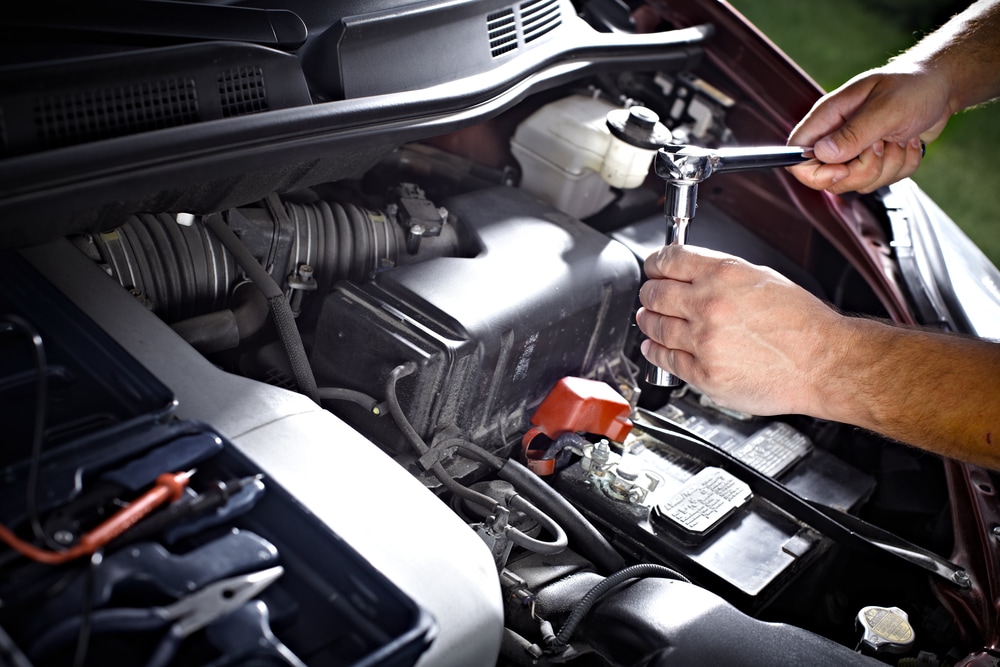 Your transmission is one of the most essential parts of your vehicle. When properly maintained, it'll help your vehicle switch gears easier, and create a smoother and safer ride-but since its made up of so many parts that are constantly moving, transmission services are required more often than maintenance procedures, so where can you go to get your transmission serviced?
Drivers in Burlington, VT, take their cars to the service center at Goss Dodge Chrysler. Here, our trained technicians provide the high-quality transmission services needed to boost the performance and longevity of their vehicles.
To learn more about the types of transmission services we offer here at Goss Dodge Chrysler, read the guide below.
Transmission Repair near St. Albans City VT
Transmission Fluid Change
The most common type of transmission service is a transmission fluid change. Transmission fluid cools, lubricates and cleans the system's internal parts. However, dirt and metal shaving will accumulate in the liquid with time rendering it less effective. Essentially, old transmission fluid will do more harm than good to the system.
A transmission fluid change will get rid of the old liquid in the transmission pan and replace it with new, clean fluid. The transmission fluid filter will also be replaced.
Transmission Fluid Flush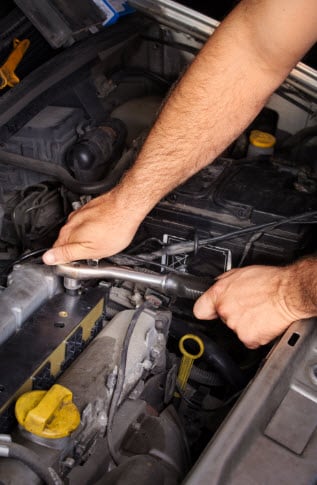 Contrary to popular belief, a transmission fluid flush is not the same thing as a transmission fluid change. When you change the fluid, only the liquid in the pan is getting replaced. There's still a good amount of dirty fluid within the torque converter and cooling lines of the system.
When your car gets a transmission fluid flush, everything part of the system is drained of the old liquid. New fluid is then run through and filled into the system. In certain cases, cleaning solutions may be added to help the process.
Transmission Reseal
When your transmission is suffering from a leak but is still operational, we'll perform a transmission reseal service. This involves replacing all the external seals of an automatic transmission to fix any leaks and ensure your vehicle maintains the right amount of fluid at all times.
Without enough transmission fluid, the part will have a harder time shifting gears and even cause irreparable damage to other systems in your car-so it's important to keep all leaks sealed to maintain a sufficient level of fluid at all times.
Transmission Replacements
Of course, there are situations where your transmission can be damaged beyond repair. Fortunately, we can help with that as well. At Goss Dodge Chrysler, we offer transmission repair services to restore your vehicle's safety and performance. Just take your vehicle into our service center, and we'll inspect the system to find the faulty part. From there, we'll work to replace any and all parts with excessive damage to ensure your vehicle is able to drive smoothly and safely once more.
If you're transmission needs services in Burlington, VT, be sure to take it to the service center at Goss Dodge Chrysler. Our professional team of technicians will do everything they can to ensure the system stays functioning well for years to come. Don't wait - stop in or contact us to schedule your transmission service today!