Buying a used car or truck is an extremely enjoyable thing to do. You know you'll avoid wasting income with a newer vehicle, you know you're going to take advantage of the adventure of trying to find the perfect vehicle, and, above all, you know that very soon you'll be driving around in something that certainly makes you happy.
However, choosing a used car or truck may also be a very confusing endeavor. There are numerous things to consider, there are lots of choices to be made, and there are lots of possible hurdles to get around.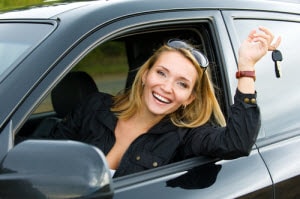 In an effort to simplify the process, our team at Goss Dodge Chrysler made this interesting used car checklist to help expedite the car buying process. We hope all our customers in South Burlington, St. Albans, Chittenden County, and the nearby neighborhoods learn a great deal from this information. Contact us for more info!
7-Step Used Car Checklist
Read the vehicle's history report. Ask the dealer for a used vehicle history report for each trim that you like. It may be from CARFAX® or coming from a different reliable source.
Establish a budget. Your financial allowance will be the foundation for the rest of your pre-owned car or truck financing quest. In case your base isn't solid, then your whole structure will definitely fall apart.
Create a small list. Do your homework and make note of a couple of vehicles that interest you. Make best use of info found online, including reviews, comparisons, specifications, photos, and a lot more.
Investigate price ranges. Evaluate the cost regarding the cars on your list, along with your allowance.
Plan an examination. After you decide on a specific vehicle (following your test drive), have it inspected by a pro. You can always take the vehicle to your mechanic to look over. 
Plan a test drive. The test drive is the holy grail of the pre-owned vehicle shopping process. It truly is so easy. The test drive informs you if everything you read on the car's used vehicle report translates to actuality. Therefore, spend a suitable length of time and energy at this stage, because it's totally worth it.
Forms. We won't lie: There's a lot of paperwork regarding purchasing a used vehicle. But, should you submit an application to get pre-approved for financing on our website, you're going to save a lot of paperwork later on!
Contact Goss Dodge Chrysler Ram Jeep to Set Up Your Test Drive Today!
Here at our dealership, we make the pre-owned car buying journey a splendid one, and not a strenuous one. You may call us on the phone or visit our dealership today if you'd like to know more.
You may also test drive any of the automobiles from our significant collection of pre-owned models. Just let us know, and we'll set you right up. Just like that.