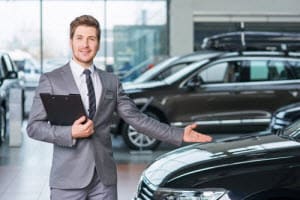 Well-known for their versatility, affordability, efficiency, and style, the Dodge brand stands apart from the competition and making them an excellent choice for new car buyers. In the Montpelier area of Vermont specifically, having a winter-capable vehicle that can offer efficiency and longevity is an absolute must, and a Dodge vehicle can fit that bill perfectly. For that, you need to seek out your local Dodge Dealer near Montpelier, VT-Goss Dodge Chrysler.
Dodge Dealer Montpelier, VT
Since 1895, Goss Dodge Chrysler has met the automotive needs of Montpelier residents. Today, the award-winning team works hard to ensure that our reputation for service excellence is upheld every day. To accomplish this, we offer a wide range of products and services to meet your automotive needs today and in the future. 
Dodge for Sale near Montpelier, VT
Winner of the DealerRater "Consumer Satisfaction Award" in 2017, Goss Dodge Chrysler goes above and beyond to ensure your satisfaction. We offer a wide selection of new, used, and certified pre-owned Dodge vehicles for you to choose from, which are all available for your convenience in our online inventory. In addition, we also ensure that you're getting the best price for your new vehicle with our $1,000 New Vehicle Price Guarantee. 
Start searching for your next Dodge vehicle online now. 
Automotive Financing Montpelier, VT
Offering the new car price guarantee is just one way the team at Goss Dodge Chrysler helps you get the best deal around Montpelier. We also work with you to get you the best financing terms, base MSRP, or lease deals available whenever we can. Between new vehicle incentives, special programs discounts, and manufacturer special pricing, there are plenty of ways to save when you finance with your local Dodge Dealer near Montpelier. The process is easy with us. Just fill out a confidential and secure online financing application and we'll get in touch in no time. 
Apply online for automotive financing for your next vehicle online now. 
Automotive Service near Montpelier, VT
At Goss Dodge Chrysler, our goal is to be by your side through every step of car-ownership. One of the most important things you'll do for your vehicle in the future is keep up with your regular maintenance and service. Our team of service technicians are highly trained, knowledgeable, and skilled in automotive repair. We can take care of all of your automotive service needs from a regular oil change to brake repair and beyond. 
Schedule a service appointment near Montpelier, VT, online now.
Learn More About Your Dodge Dealer near Montpelier
Whether you want more information about a specific vehicle you're interested in, want to know if you qualify for a special programs discount, or you just want to get to know our team, we're here for you. Contact your local Dodge Dealer near Montpelier, Vermont, now to learn more about Goss Dodge Chrysler, then start shopping for your next vehicle in our online inventory. Ready to start your engine? Start your Dodge vehicle search online now.