Burlington, Vermont, has so much to offer. From unique shopping experiences at the famed Church Street Marketplace and outdoor adventure at Waterfront Park to chocolate factories, museums, and attractions galore, there's a lot that can't be missed. However, if your vehicle's brakes are on the fritz, you may find yourself sitting at home, not experiencing the city.
This is where Goss Dodge Chrysler comes in. With our professional brake services near Burlington, Vermont, you can ensure that your set of wheels is healthy, safe, and ready to explore.
Professional Brake Repair & Service near You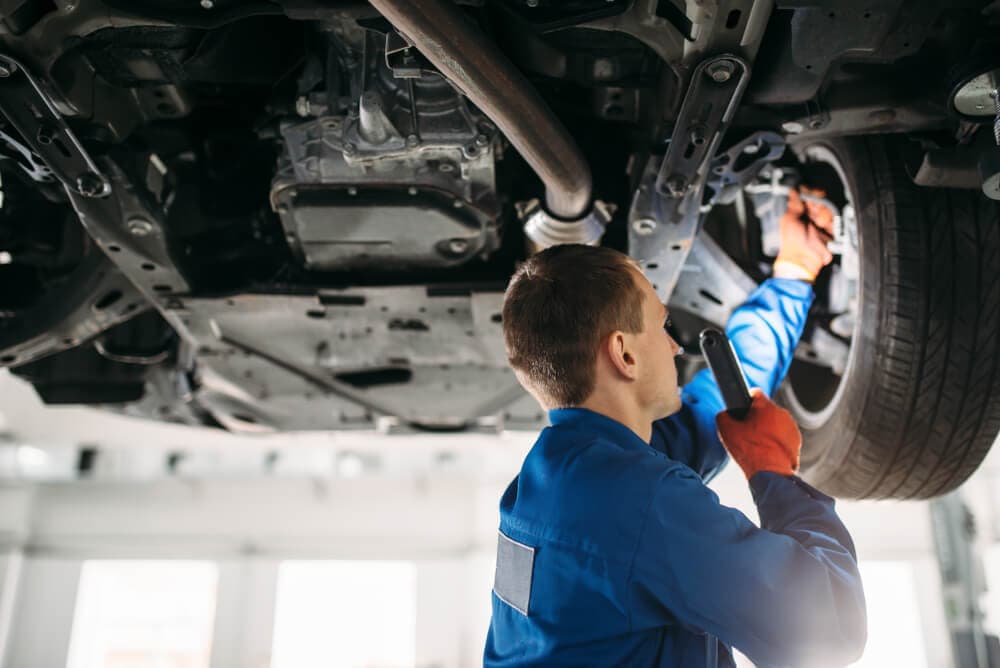 With Goss auto services on your side, you can get the car service and brake repairs your vehicle needs. When you visit us, our team of certified technicians can take care of any brake problems you throw their way.
Using their extensive training, they can perform a brake inspection to find the root cause of the issue. Once completed, they'll let you know the problem and what steps need to be taken to ensure your braking system works as it should.
From simple brake tune-ups and brake pad replacements to whole system overhauls, our certified team is ready to make sure your vehicle runs safely.
Common Brake Problems
Chances are if there's something wrong with your vehicle's braking system, you'll know. Many warning signs indicate you need brake service-all you have to do is watch for them. If you notice any, make sure you schedule your appointment as soon as possible. 
Dashboard Lights: A telltale sign something is wrong with your brakes is found right on your dashboard. When your vehicle's diagnostic system senses an issue, it'll notify you by illuminating your brake warning light. While this could mean only a tune-up is needed, it could also be due to a larger problem.
Strange Noises: Another surefire way you'll know if your brakes are faulty is by their sound. If you're hearing metallic squealing, squeaking, or grinding when trying to stop, it may be time for new brake pads.
Vibration: Is your steering wheel shaking while braking or is there excessive vibration even on smooth roads while stopping? This could be caused by an uneven rotor. If this is the case, your brakes won't be able to do their job correctly, possibly leading to full brake failure.
Spongy Brakes: If your brakes are feeling almost spongy when you press down on them, you may have a leak or air in your brake lines. This is a common problem and can be resolved by repairing the leak or bleeding your brakes.
Burning Smell: When your brakes overheat, you may be able to smell a burning odor in your cabin. This happens a lot when the brakes are in high-demand situations and can cause some serious damage to your whole system. If you smell something burning while stopping, pull over when it's safe to do so, and contact Goss auto services.
Receive Professional Brake Service near Burlington VT Today!
There's no need to put what you want to do on the back burner if your brakes aren't working properly. All you have to do is schedule an appointment at the Goss Dodge Chrysler service center! Our technicians will be happy to resolve your brake problems, so you can get back on the road and explore around Burlington, VT.