A used car can be a great option for many people. While you may still have to take out a car loan, you'll often be able to save much of the money you would have spent on a new car, and in many cases, the condition of a used car may even be comparable to a new one.
When's the best time to buy a used car? There really isn't one right answer. However, there are a few circumstances in life where buying a used car makes the most financial and practical sense. Let's look at some of these circumstances below.
New Drivers
If you're new to the road, a used car is for sure the way to go. Costs to repair used cars after accidents are much lower than they'd be for new cars. You're also quite likely to have a high insurance premium as a new driver, especially if you've never been or are no longer on your parents' car insurance. Because of these higher costs associated with being a new driver, it's a good idea to cut back wherever possible. This means purchasing used over new, which likely means lower monthly payments on your end.
Buying Your First Car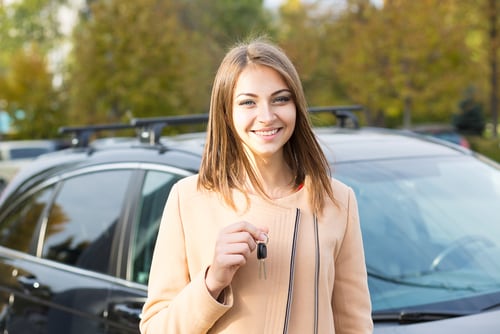 Even if you've had a driver's license for a few years now, it may be the first time you've ever purchased a car. A used car can make for great "practice" for owning something nicer or more expensive in the future. You'll learn everything that being a car owner entails, simply by being one yourself. This will include everything from maintenance and fuel to the cost of car insurance. You'll quickly learn just how expensive it can be to own a car, so why not start with something with lower costs up front? You'll also lose less money if you ever decide to sell your car, as new cars depreciate in value at a much faster rate than used cars.
Fit Any Budget
No matter how tight your budget is, it's possible to find the right used car to fit your needs and values. It might actually be the best time to buy a used car if you're saving up for a big purchase, or have a large savings goal you want to achieve for emergencies. Since used cars cost much less to repair and maintain, buying one now will save you money in both the short term and the long term.
Building Your Credit
If you don't have a credit history or have bad credit you want to improve, taking out an auto loan-and paying it back-is a great way to help yourself out. Repaying such a large sum of money makes you look trustworthy to lenders in the future, and an auto loan is easy to keep track of, as you'll pay the same amount each month.
If you've decided that, for you, now is the best time to buy a used car, be sure to stop by Goss Dodge Chrysler in South Burlington to check out our pre-owned inventory today.