It can happen to even the most careful and attentive car owners. You're cruising down the road, and suddenly, you hear a thump, bump, or clatter, and you wonder what to do. Luckily for you, your ticket to quality auto repair is only a short ride away to the service center at Goss Dodge Chrysler!
Whether you're experiencing a problem with your tires, engine, brakes, or any other part of your vehicle, our mechanics will ensure that your car is serviced quickly so you can keep to soaring along the roads of Barre, VT.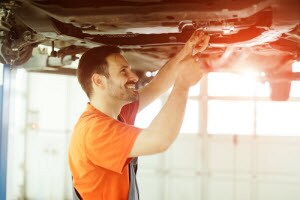 And on top of that, our advanced facility contains a full supply of OEM parts so that your repair is made using only the finest automotive accessories. That way, you can feel confident once you drive away from our center behind the wheel of your freshly repaired vehicle.
Learn more about how we can help you by checking out all the details of our auto repair center near Barre, VT, on this page!
Auto Repair Center near Barre VT
At our state-of-the-art service center, we go above and beyond, where most other dealerships just settle. Part of our commitment to the community of Barre, VT, is to provide you with valuable support throughout every repair procedure.
Once you arrive at our facility with your beloved car in tow, we'll take the necessary steps to get you on the road in no time. That way, you don't have to risk missing any of your responsibilities or events.
No one wants to be involved in an accident. But if you are, the team of technicians at our collision center is ready to help you and your vehicle get back on track.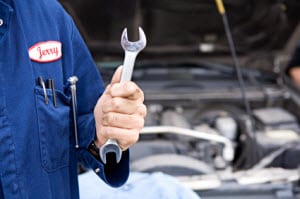 We'll efficiently diagnose the components of your ride that need to be repaired, and work to address those problems immediately. It's this kind of dedication to customer service that has our customers returning to us for all their repair needs.
When you discover that your automobile requires a less intensive repair, our service center is ready to assist. Be it a hole in your tire, a transmission malfunction, or anything in between, our staff has the necessary skills to remedy the issue so that you can get back to enjoying the beautiful sights and sounds of Vermont.
Without a sturdy brake system, getting into a collision is much more probable. So, if you ever notice your car doing the shake, rattle, and roll, head over to our dealership for a brake repair. Whether the problem involves the brake pads, brake fluid, or anything else, we'll keep you in the know about your repair so that you can avoid the issue in the future.
Get Your Vehicle Serviced in Barre VT!
At Goss Dodge Chrysler, we devote every second of our time to keeping your vehicle healthy and happy. That's why we've furnished our service center with a bevy of knowledgeable mechanics who will work with drivers like you in Barre, VT, to repair your ride and get you back to all your adventures.
So, the next time you see a light on your dash, or notice something a little strange, head over to our repair facility or schedule an appointment online!