If you're looking for the perfect flowers to be prepared for a specific event, you want to visit a professional florist. That's why we have compiled this list of three florists near South Burlington that will set the right mood for any occasion.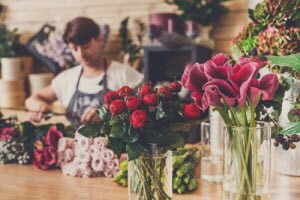 If you're looking for a florist that easily available visit The Bloomin Dragonfly. This small florist offers free phone consultations as well as free in-store wedding consultations so planning the perfect arrangement is convenient. In addition, delivers are quick and easy with this company as well with free deliveries for people living five miles from the store.
For people who want to try their hand at floral design, this store offers classes as well. All classes are free and there is also sometimes a raffle held at the end. This is a great way to learn about flowers and how they complement each other.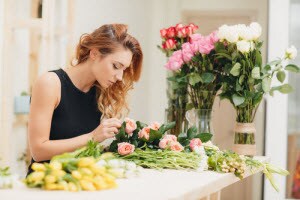 Many professional florists source their flowers from local growers or buy them from out of town. At Clayton Floral, all the flowers that are sold are grown by the business itself using flowers that are native to the region.
This florist is passionate about their work and specializes in weddings and corporate events. If you want to see what they can do, this company exhibits excellent arrangements on their website and Instagram.
For those looking for a fun outing while the flowers are in bloom, visit Stray Car Flower Farm. This company allows guests to pick flowers in their field, allowing them to create their own arrangements while enjoying a relaxing afternoon.
This company also sells pre-made arrangements and they will even deliver them in a vase for you. Ordering a vase can be a great gift as the vase can be kept and reused. If you're looking for a fun place to spend the day, come visit Stray Cat Flower Farm.
Order Your Next Bouquet Through These Florists
Whether you need expertly crafted arrangements for a wedding or you just want to stop by for some nice flowers to keep at home, these florists have plenty to offer. If you're looking for a bouquet, why not order it through one of these businesses.