When the leaves change colors and there's a welcoming brisk in the air, you know that fall has arrived. But during this amazing and regrettably short time of year, it's good to find some fun outdoor activities. One of the most common activities is heading to an orchard to pick your own apples. We did a bit of picking of our own and came up with this list of the best apple picking near South Burlington, VT!
Allenholm Farm
111 South Street, South Hero, VT Facebook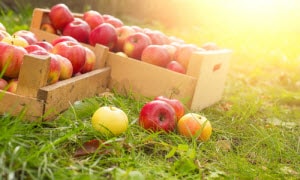 If you like a little history with your farm experience, you may want to head to Allenholm Farm in South Hero. This family-run farm has been serving the great South Burlington area for seven generations since 1870. This sprawling farm includes 25 acres of apple orchards of varying types, so you'll certainly have a blast finding your favorite flavors throughout the day. You can even stop by the farm store to pick up some homemade goodies like apple sauce, apple cider, and even apple pie! They also have kids activities, so your little one can have a blast during your day on the farm!
Chapin Orchard
150 Chapin Road, Essex Junction, VT Facebook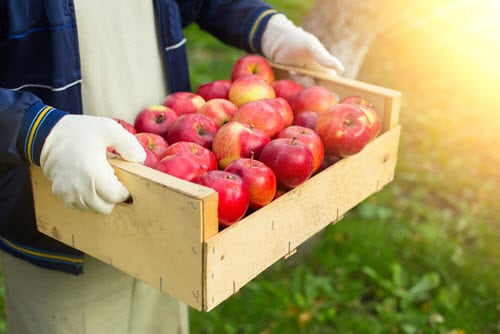 The views at Chapin Orchard are enough to warrant a visit, but luckily when you arrive, you can pick your own apples. This orchard, located just outside of South Burlington, grows a variety of apples, but the pick-your-owns vary depending on the season, so be on the lookout for which flavors and types are ready to be plucked. The staff at Chapin Orchard are even kind enough to offer recipes for homemade pie and cider, but you can also pick up cider and pie at the visitor's center!
Hackett's Orchard
86 South Street, South Hero, VT Facebook
Since 1967, Hackett's Orchard was one of the go-to places for fresh-picked apples. Now you can pick your own! This 50-acre family-owned and -operated orchard has passed through three generations, and they continue to pass the torch. Each year they hold fun holiday events, and they consistently give some of their yield to the Grand Isle Food Shelf and Vermont Foodbank. When you arrive, you're free to roam the sprawling orchard and pick your favorite flavors and styles to bring back home and enjoy!
When you're looking to find some fresh Granny Smith, McIntosh, or Red Delicious apples that are grown locally, you may want to head to these spots for the best apple picking near South Burlington, VT!