Getting the family together for the holidays is what the season is all about. You'll also need to get your decorations together and set up, and find time to buy gifts to put under the tree. However, when it comes to your holiday dinner, you don't have to go through the ordeal of standing by the stove while everyone is having fun. Instead, enjoy yourself and relax by hiring a catering company to do the dirty work.
We've compiled a list of the best caterers for the holiday season near South Burlington, VT, for you to consider for your family get-together.
Catering by Dale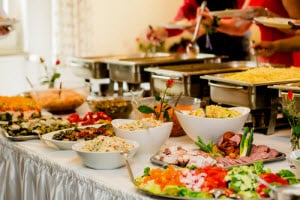 7 Aspen Drive, South Burlington, VT Facebook
If you're looking for star service and mouthwatering cuisine, Catering by Dale may be the company that you're looking for this holiday season. They offer plenty of options and packages for you to consider, so you can plan the perfect dinner; from small bite-sized appetizers, all the way to the dessert. You can review the menu items and course options so you and your family can relax and enjoy each other's company, as well as some expertly crafted meals and snacks. When it's over, you can continue to enjoy yourself without having to roll up your sleeves and get started on the dishes.
Cloud 9 Caterers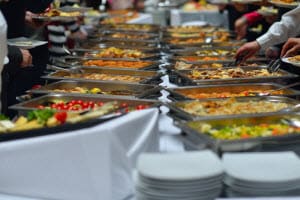 152 Hegeman Avenue, Colchester, VT Facebook Instagram Twitter
You'll certainly be pleased with Cloud 9 Caterers. They've got plenty of options to pick from that will provide an eclectic and delicious menu for your guests this Christmas. They can cater to all dietary restrictions like gluten, vegetarian, or even vegan. Among the vast selections, there's meats, seafood, and of course, sides, but you also have options for appetizers like fritters, crostinis, charcuterie, and even sliders. You can hand-pick the menu and plan the family dinner you've always wanted to have!
Let's Pretend Catering
The team behind Let's Pretend Catering aims to help you craft a one-of-a-kind dining experience. With years of experience, they've perfectly designed a unique and helpful catering experience, whether it's for a wedding, a business dinner, or even a small party. You've got a vast selection of options to choose from that are made with fresh and locally sourced ingredients, so you can be happy knowing that your meal is made with ingredients from nearby. You get to pick the appetizers, the salads and soups, the entrees and sides, and even the desserts. You don't have to worry about taking things out of the oven or reducing pots to a simmer. Instead, relax and spend time with your loved ones outside of the kitchen this holiday season!
If you're looking to save yourself some trouble this holiday season, why not contact some of the best caterers near South Burlington to help you plan the perfect holiday dinner?