You don't have to travel far south from Vermont just to get some tasty BBQ. There are actually a lot of BBQ restaurants throughout the state that offer some tasty menu items, but when it's time to get dirty, you'll want to head to the top contenders. We did a bit of research and came up with this list of the best BBQs near Burlington, VT!
Bluebird Barbecue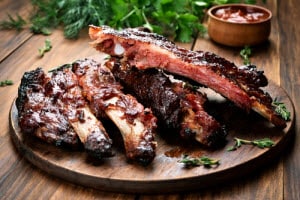 317 Riverside Avenue, Burlington, VT
If you're looking for the best, Bluebird Barbecue certainly ranks high with The Food Network's "Top 45 Barbecue Spots from Coast to Coast," and Thrillist's "The Best Barbecue in Every State." This eatery utilizes the slow-and-low smoking technique with their menu items. They offer classics like pulled pork, 15-hour brisket, St. Louis spare ribs, and smoked half-chicken. There's also some interesting twists like BBQ poutine, BBQ ramen, and even BBQ seitan, and all the tasty side dishes are made from scratch!
Chicken Charlie's Rotisserie Grill & BBQ
1160 Williston Road, South Burlington, VT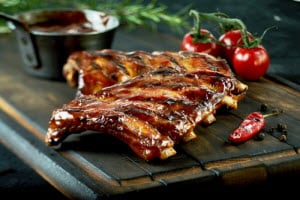 Pork and beef are often considered the best meats for BBQ, but chicken certainly stands out. Chicken Charlie's Rotisserie Grill & BBQ specializes in a variety of forms of chicken cooking, with slow cooked BBQ chicken, tenders, and even jumbo wings. But don't worry, they also do BBQ ribs with various increments and their tasty sides. They even offer Cajun fried chicken, so sample some of their menu items to find your favorite!
Southern Smoke Cajun & Caribbean BBQ
Are you throwing a party and don't have the time or patience to cook up some tasty BBQ? Southern Smoke Cajun & Caribbean BBQ is a catering company and food truck that delivers on tasty and unique BBQ. They offer plenty of options, like ribs, BBQ chicken drumsticks, smoked pork shoulder, brisket, smoked turkey, and glazed pork belly, among many other great options to choose from.
All the dishes are carefully prepared to ensure the proper cooking methods, as well as the strong and zesty flavors. Locate the food truck, or throw a party so you can indulge in some impressive catered BBQ!
Now that you're aware of some of the best BBQ restaurants and catering companies near Burlington, VT, you're ready to get started on the adventure toward finding your favorite BBQ spot!