When you're looking for a powerful truck that's designed for off-roading and accomplishing heavy-duty jobs, a Ram 2500 is a great option. As such, our team at Goss Dodge Chrysler has taken a look at the upgrades to the new 2019 Ram 2500.
Read on to learn what this improved full-size truck has to offer Chittenden County, South Burlington, and St. Albans drivers. Then, if you're interested in learning more about Ram's robust lineup of trucks, explore our website to view our Ram inventory today!
What Will Carry Over?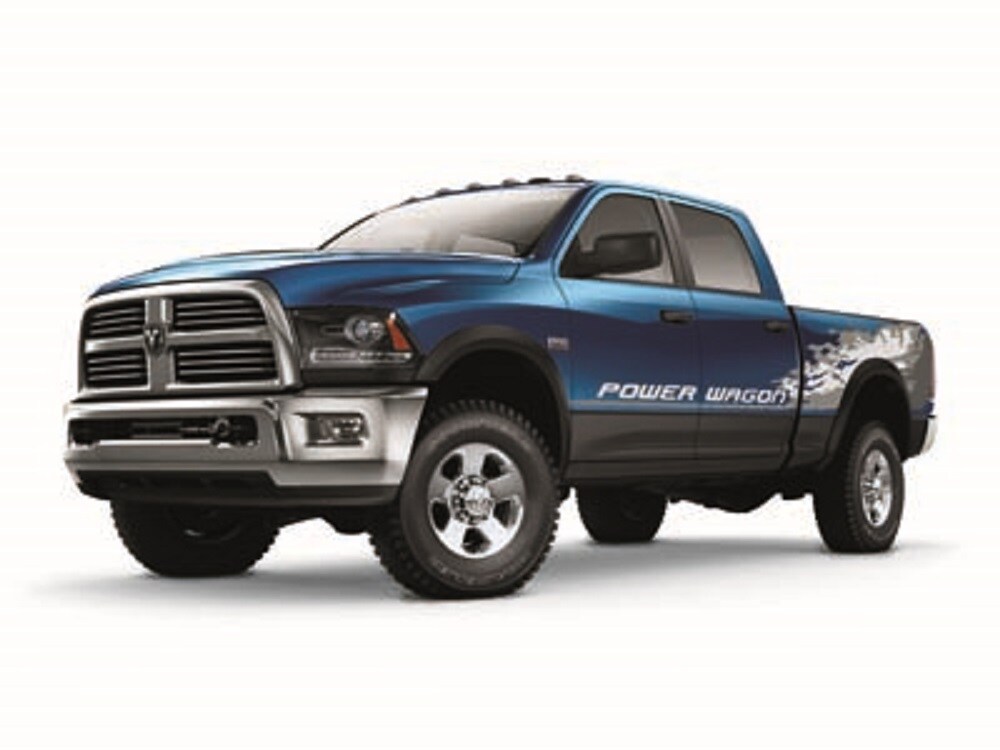 So far, the 2019 Ram 2500 is looking to retain much of what made the last model so great. It's likely we won't see any changes to the powertrain, so we can expect similar performance in terms of speed.
We do know that it will offer the 6.4L HEMI® V8 engine, which has 410 horsepower and 429 lb-ft of torque on tap; expect a really muscular kick coming from under the hood.
New Towing Improvements
There are some very welcome improvements coming to the 2019 Ram 2500 that will really help it shine this model year. We know there will be upgrades to the towing potential in this vehicle, with an increased diesel towing capacity of 19,780 pounds. This is due to improvements being made to the rear-axle structural crossmember.
The available winch along the front bumper of the Power Wagon trim is getting a slight overhaul as well. This helpful tool is being redesigned so that it now sits compact along the bumper, providing a cleaner look along the front end.
We can also expect an upgrade to the payload capacity. Measurements released so far point to the payload being increased to 4,050 pounds, so drivers will very easily be able to carry heavy cargo.
Technology Upgrades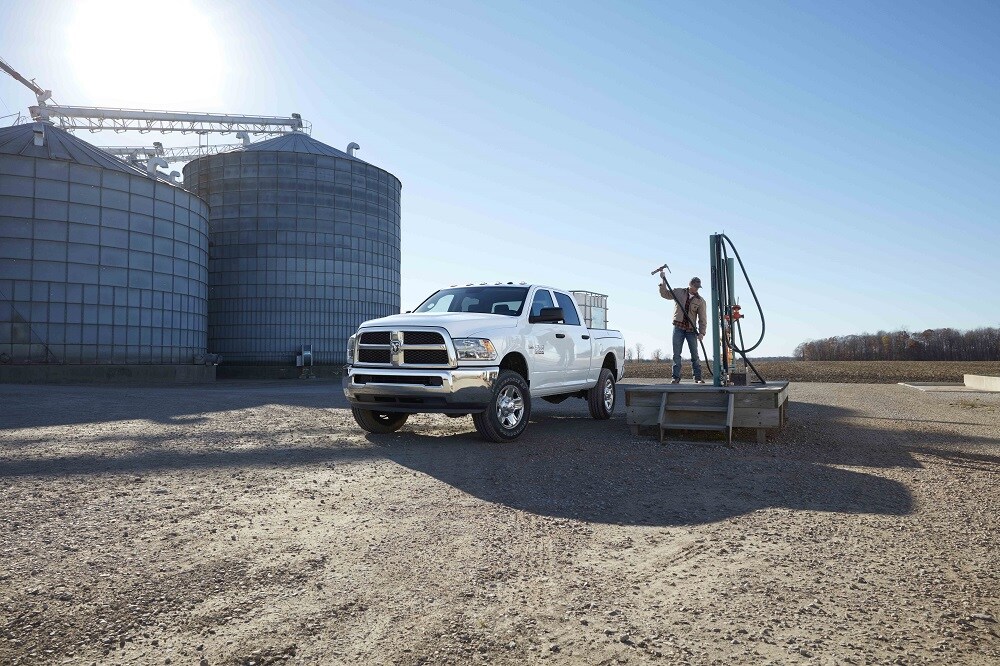 The RamBox® Cargo Management System is getting a nice upgrade as well. This convenient side storage unit placed along the truck bed offers a very helpful method of storing small items when you can't keep them in the cab. Now, this cargo area is being upgraded with an available 115-volt power outlet for some on-the-go energy.
We're also likely to see an upgrade in the number of speakers available in the audio system. In last year's model of the Ram 2500, we had an available 9-speaker system. In 2019, that's being bumped up to 17 speakers, so music enthusiasts will likely enjoy this truck quite a bit.
We're also eager to see the addition of a 12-inch infotainment display. This large screen will serve as an excellent centerpiece to the cab, providing clear navigation information as well as a ton of screen real estate.
Learn More About the 2019 Ram 2500
A heavy-duty truck doesn't need to put all its focus on power alone. Inside the 2019 model of the Ram 2500, we can see powerful upgrades to towing and handling as well as to tech capabilities.
At Goss Dodge Chrysler, we want to help drivers in the Chittenden County, South Burlington, and St. Albans areas to test drive this Ram truck. Contact us today!